I am one of the many who cannot wait to read Insurgent by Veronica Roth, and here is the upcoming trailer for this fabulous second book to the Divergent Series.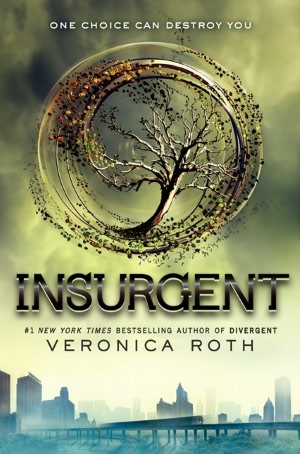 Insurgent
Veronica Roth
releases 5.1.2012
Overview
One choice can transform you—or it can destroy you. But every choice has consequences, and as unrest surges in the factions all around her, Tris Prior must continue trying to save those she loves—and herself—while grappling with haunting questions of grief and forgiveness, identity and loyalty, politics and love.
Tris's initiation day should have been marked by celebration and victory with her chosen faction; instead, the day ended with unspeakable horrors. War now looms as conflict between the factions and their ideologies grows. And in times of war, sides must be chosen, secrets will emerge, and choices will become even more irrevocable—and even more ...
Then there is also the most fabulous upcoming Immortal Rules by the amazing Julie Kagawa
The Immortal Rules
Julie Kagawa
releases 4.24.2012
Overview
In a future world, vampires reign. Humans are blood cattle. And one girl will search for the key to save humanity.
Allison Sekemoto survives in the Fringe, the outermost circle of a vampire city. By day, she and her crew scavenge for food. By night, any one of them could be eaten.
Some days, all that drives Allie is her hatred of them. The vampires who keep humans as blood cattle. Until the night Allie herself is attacked—and given the ultimate choice. Die…or become one of the monsters.
Faced with her own mortality, Allie becomes what she despises ...