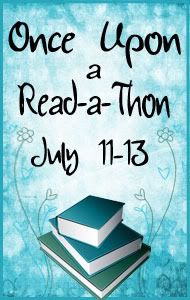 Yeah!
With only a few more ours to go, since I am on Pacific Time! Here has been the run down on what was read/listened to.
Solstice READ

! It was freaking awesome! I loved the mythological elements being tied into the characters and into the global predicament. I was up until 2 am reading it! PJ Hoover, you are da bomb debut author!
Diary of an Urban Panther READ!
Wow this was a great read! I loved the voice of the main character Violet and how she can sure hold her shiiite together when the world is out to get you. DoaUP was released in ereader format last week and will be in print released on the 26th so for good times and a great new fresh voice for PNR PICK IT UP!
Go the F@CK to Sleep LISTENED TO!
From an Audible.com Freebie me and the Huz cracked up to this read last night. I have to saw by the end I laughed so hard the kids woke up and set my own movie watching back since it was TrueBlood night and no kiddies for that showing. But it was truely hilarious.
Magic On The Hunt READ! The Huz's Trip to the ER gave way to the final finish of MOTH I was part way through it and finished it up during the wait.
I got Hammered!!!! READ!
For some strange reason our bookstore JUST got in my copy of Hammered by Kevin Hearne so ER reading extravaganza! I read through that snarky puppy in the waiting room and Dude Kevin you are the MAN! When I am at a convention and you are there and Neil Fing Gaiman then we can totally Squee!! on together. I loved this third book in the series, these characters just keep on getting better!
HEARTLESS I totally misplaced you in the house and I scavenged for a while looking so until I find you I was so sad to put up your awesome cover and then loose you to a house gnome or something. I will find you and read you soon!
I saw
Mystical Warrior
on a front shelf while at Target buying toilet paper and handsoap since 5 kids seem to go through it way too fast and totally picked you up hoping your characters of the hot washboard abs from the cover could come help me with laundry, and I am freaking loving this read also. It was one of those great impulse buys when you have to do house shopping and wait for kids in summer camp and you wish for some chapter romance while waiting. Good Times, I will hopefully finish you up with my bread and cheese soon. I am on page 235 as of almost 10 pm so I am doing pretty good.