Top Five Sunday
I have to say: "I love my UF."
It is like the cream in my coffee, my honey to cornbread. Reading would not be the same without it.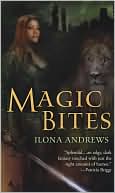 1. Kate Daniels:
Books by Ilona Andrews: Magic Bites, Magic Burns, Magic Strikes, Magic Bleeds, Magic Slays.
Love: Kate and Curran and arse kicking = freaking awesome reads.
2.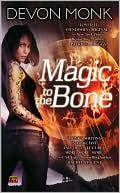 Allie Bestrom by Devon Monk.
Magic to the Bone, Magic in the Blood, Magic in the Shadows, Magic in the Storm, Magic at the Gate, Magic on the Hunt.
Love: Allie rocks! Magical Mayhem, clever snark, awesome fights.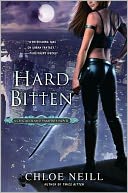 3. Chicagoland Vampires, Merit, by Chloe Neill.
Some Girls Bite, Friday Night Bites, Twice Bitten, Hard Bitten.
Love: Merit! Life is not always easy for Chicago's newest vampire that is always having to prove herself. Merit's Snark and the action will keep you on the edge of your seat!
4.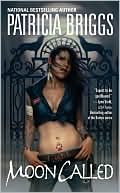 Mercy Thompson Series by Patricia Briggs.
Moon Called, Blood Bound, Iron Kissed, Bone Crossed, Silver Borne, River Marked.
Love: Mercy and Adam. The dynamics of the characters interactions and the challenges they face is amazing and their relationships are truly something to behold.
5.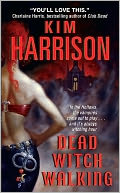 The Hallows Series. By Kim Harrison
Dead Witch Walking, The Good the Bad and the Undead, Every Witch Way but Dead, A Fistfull of Charms, For a Few Demons More, The Outlaw Demon Wails, White Witch, Black Curse, Black Magic Sanction, Pale Demon.
Love: Rachel! This series has kept its intensity throughout all nine books, and as the series progresses it just keeps gaining into more awesome! It is hard to find a series like this that can keep as much luster as it does from book one through nine, but Kim Harrison has created a fantastical world alongside ours that is amazing!