The Unread Reader
posed a question about
Penguin's use of an add campaign
for the last five months on some great titles.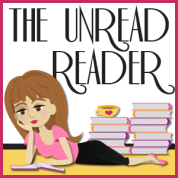 This was my response to the question posted:
So some of my many questions are, Was the marketing effort worth it? Have you followed the various 'extras' offered for each book? Did any of the promotional items make you want to read one of the books more than the others? Do book trailers help you decided on whether or not you'd read a book?
OH those five look awesome.
The campaign to advertise these books has been huge!
No matter how many giveaways I have entered though the force has not been with me and penguin since I have yet to ARC any of them.
Even without the marketing these books they look amazing unto themselves. I cannot wait to spend my nights curled up with the set.
I think the campaign is so hard because teens need to read and with anything the more you advertise it then they start to want to be a part of it. Look at Twilight. My teens wanted everything, bags, candies, watches, backpack tags.
So if you show them these books even on MTV imagine! With more outcry from teens wanting these books then there will be more in the libraries and thus more kids seeing more books. I think it is great that Penguin is putting itself out there. Some magazine had a list of ten things your kids won't be able to see/have/do and reading actual print books was one of those thing. Scary huh?
SO if it takes a massive ad campaign to get our kids to read, bring it on for the better.