This Wednesday we have our eyes on these two books in UF series . . .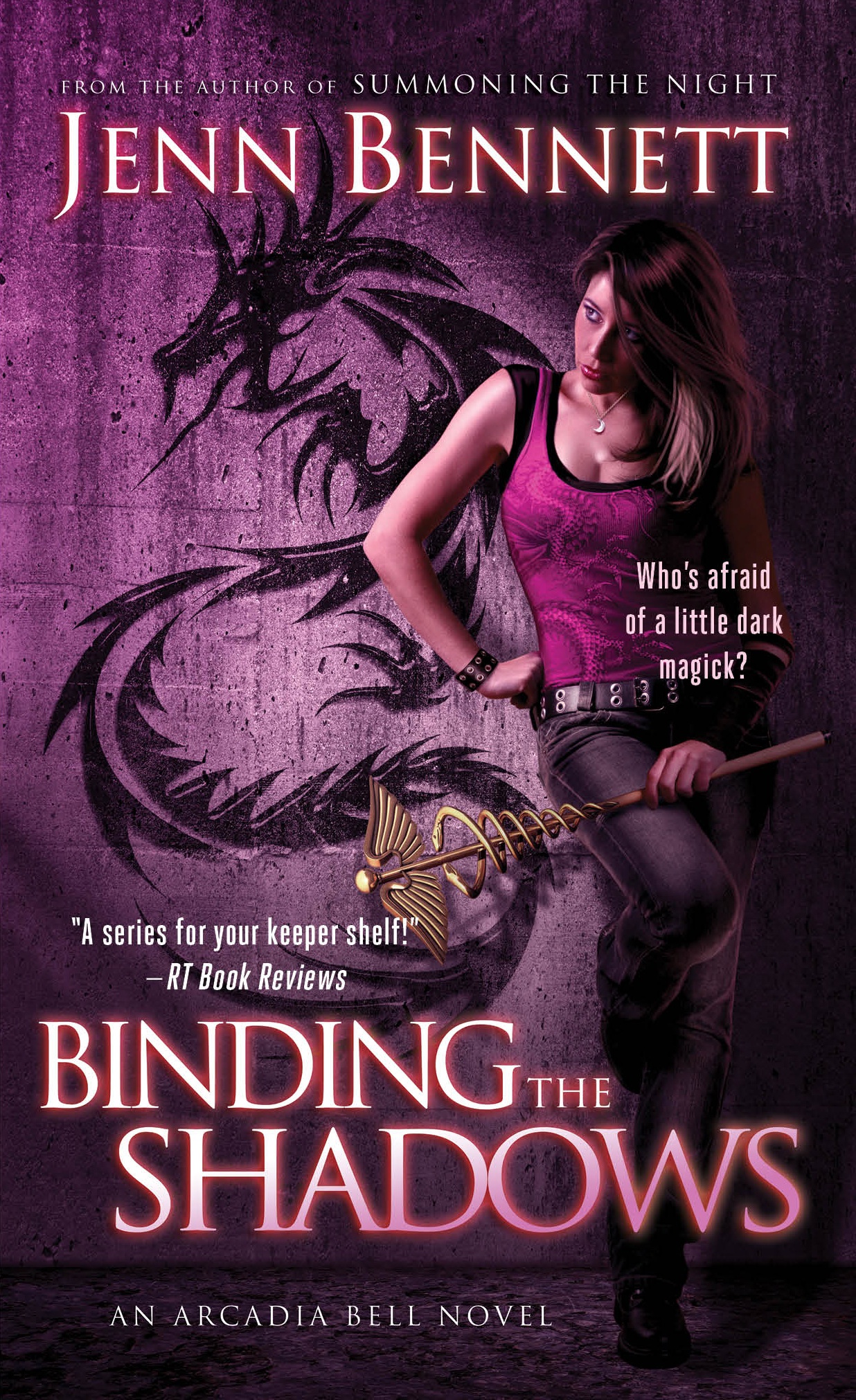 Binding The Shadows
Jenn Bennett
Arcadia Bell Series #3
Releases: 5.28.13
Pre-Order:
|
amazon
|
barnes and noble
|
iTunes
|
Kobo
|
book depository
Blurb:
Renegade mage and bartender Arcadia Bell has had a rough year, but now the door to her already unstable world is unhinging. When a citywide crime wave erupts, Cady's demon-friendly tiki bar is robbed by Earthbounds wielding surreal demonic abilities that just flat-out shouldn't exist. With the help of her devilishly delicious boyfriend, Lon Butler, Cady sets out to find the people who wronged her—but her targets aren't the only ones experiencing unnatural metamorphoses. Can Cady track down the monsters responsible before the monster inside

her

destroys everything—and everyone—she loves? If she survives this adventure, one thing is certain: it's last call for life as she knows it.
Magic Rises
Ilona Andrews
Kate Daniels Series #6
Releases: 7.30.13
Pre-Order:
amazon
/
bn
/
book depository
Blurb:
Atlanta is a city plagued by magical problems. Kate Daniels will fight to solve them—no matter the cost.




Mercenary Kate Daniels and her mate, Curran, the Beast Lord, are struggling to solve a heartbreaking crisis. Unable to control their beasts, many of the Pack's shapeshifting children fail to survive to adulthood. While there is a medicine that can help, the secret to its making is closely guarded by the European packs, and there's little available in Atlanta.




Kate can't bear to watch innocents suffer, but the solution she and Curran have found threatens to be even more painful. The European shapeshifters who once outmaneuvered the Beast Lord have asked him to arbitrate a dispute—and they'll pay him in medicine. With the young people's survival and the Pack's future at stake, Kate and Curran know they must accept the offer—but they have little doubt that they're heading straight into a trap…