This Wednesday we have our eyes upon the latest in Christina Henry's
Black Wings Series
,
BLACK CITY
, which releases 2.26.2013.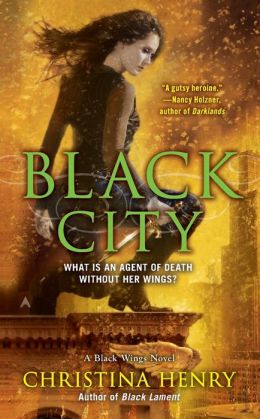 Former Agent of death Madeline Black may have been stripped of her wings—but she hasn't lost her purpose…

When Maddy finally killed her father, Azazel, she thought his depraved experiment died with him. But now Chicago has been infested with vampires immune to the effects of the sun, and the bloodbath is worse than she could have ever imagined. While the Agency refuses to interfere with other supernatural courts, Maddy is determined to do everything..
What really captivated me when I began this series was the dynamic relationship that Christina Henry created through her heroine Madeline Black and all of the central characters in the series. With adversaries hiding around every corner and love found and then taken, Madeline Black continues to kick arse when it comes her way and also struggle to pull herself together and fight for her friends and freedom.
The upcoming Black City should be a strong turn for Madeline since she found some rays of hope in the afterlife, but also has to come to terms with the reality of her pregnancy and the possibilities and danger that comes with it.
Current readers of the series wait in anticipation to see what happens within this next chapter of the Black Wings series and without a doubt it will be a packed powerhouse of romance, action and new twists and turns for all the characters involved.
Previous Books In The Series:
Christina Henry
ACE
Releases 2.26.13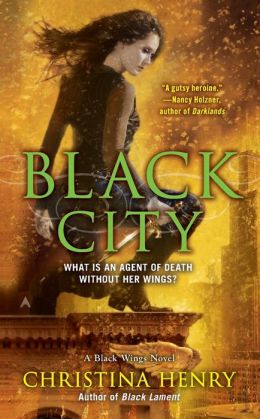 ISBN:
9780425256589