h
This weeks topic? Top Ten Books To Read During Halloween

This week we ponder Halloween. What are my top ten books for Halloween? Since we have kids I added some of our all time fav spooky books to the mix.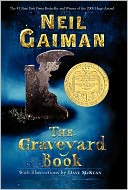 1. The Graveyard Book by Neil Gaiman
This has to be our favorite book for this time of year. This book was released in 2008 and has been scaring my kids since they were 6 and 4. I would break out the creepy voice and read parts of this book to the kids. They loved it.
2. The Forest of Hands and Teeth Series by Carrie Ryan.
This series was a hit for everyone, especially my teen and tweens.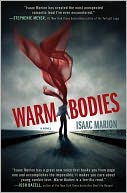 3. Warm Bodies by Isaac Marion.
We get a whole new view from the zombies from this tale that was fabulously chilling.
4. Something Wicked this Way Comes by Ray Bradbury. We needed a classic here and this book, and some of the pieces of it are so iconic of the Halloween season.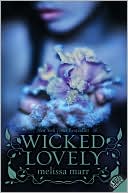 5. Wicked Lovely Series by Melissa Marr.
All Hallow's Eve is also the tithe time for the fey and Wicked Lovely has a whole host of scary fabulous characters that will chill you to the bone, while the romantic elements will keep you toasty.
6. Holly Black and her amazing Modern Faery Tale Series.
This one will also chill your bones, in her amazing series Holly Black takes us to the modern fey and the struggles of changing destinies and crossing worlds.
7. The Strain Trilogy by Guillermo del Toro
Vampirism looses all of its romance, and breaks out all the horrors in the Strain, the Fall and the just released Night Eternal.
8. Stephen King's Dark Tower Series, or really anything King.
9. Coraline by Neil Gaiman.
Personally I loved the book, but it seriously gave the kids the heeby jeebies and the eldest tried to convince the youngest that I must be an 'other' mother since I was sewing a jacket and had a jar of buttons. I heard about that one for weeks.
10. The Hound of the Baskervilles by Sir Arthur Conan Doyle
I read this in Jr High when I was younger and there was something about it that really caused me to get the chills when hearing howling. I was convinced that there was something freaking creepy coming to get me on some dark night. My brother never picked up the spy glass and solved the mystery for me though.