Happy two year blogaversary
Bookalicious.
One of the features in the huge awesome amazing giveaway is
A Nook Color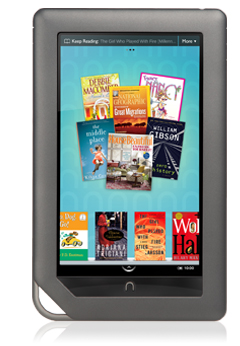 I know these things are drool worthy, but there are a lot of amazing books in it also. So go over to
Bookalicious
and hop on in the fun and congratulate a great book blogger on her years entertaining us.