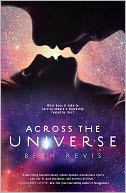 Can you believe it?! For all of us who did not score and early ARC these past few months have been hearing about this amazing book for months, and finally our wait is over!
I have read snippets all over the net and could not wait, but my angst persevered and tomorrow I will haunt my local
B&N
and pick up my own edition to paw over all evening after kids and classes.
Here is the book trailer video:
Come find the book on Facebook
HERE <------
In fact, come explore the
site
with us more and lets find some amazing things
HERE <-----
If you love the AUTHOR:
Beth Revis' author website, blog and

Twitter

:

Love Penguin Books? We Do. Find some more love:
Link to the Penguin Teen website, Twitter, and Facebook:
Buy a copy from -------------->

psst and at a special time tomorrow at 11:11 am there is super special content at this site:
io9 (http://www.io9.com) and they will be posting a 111 pg excerpt from 11:11 AM Eastern to 11:11 PM Eastern on

01.11.11

. This is an io9 EXCLUSIVE!